ScanWide specializes in archival quality Wide Format and Large Document Scanners for every need.  In addition to Sheet-fed and Flatbed Scanners, we carry a full line of Planetary Book Scanners for Standard and Oversize Materials and Overhead Scanners that exceed resolution and image quality of camera-based systems costing far more.  Our market segments include Government, Records, Archives, Museum and Library Digitization and Preservation, Reprographics and Scanning Service Bureaus, Facilities Management, and Architectural Engineering and Construction (A/E/C).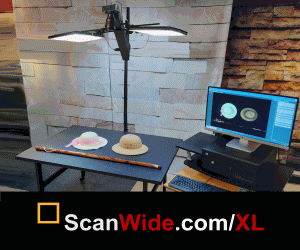 ScanWide XL is a professional high-speed production scanner for capturing all objects and media types.  ScanWide XL is the most cost effective A0 / E-size overhead area scanner without sacrifice in speed or image quality.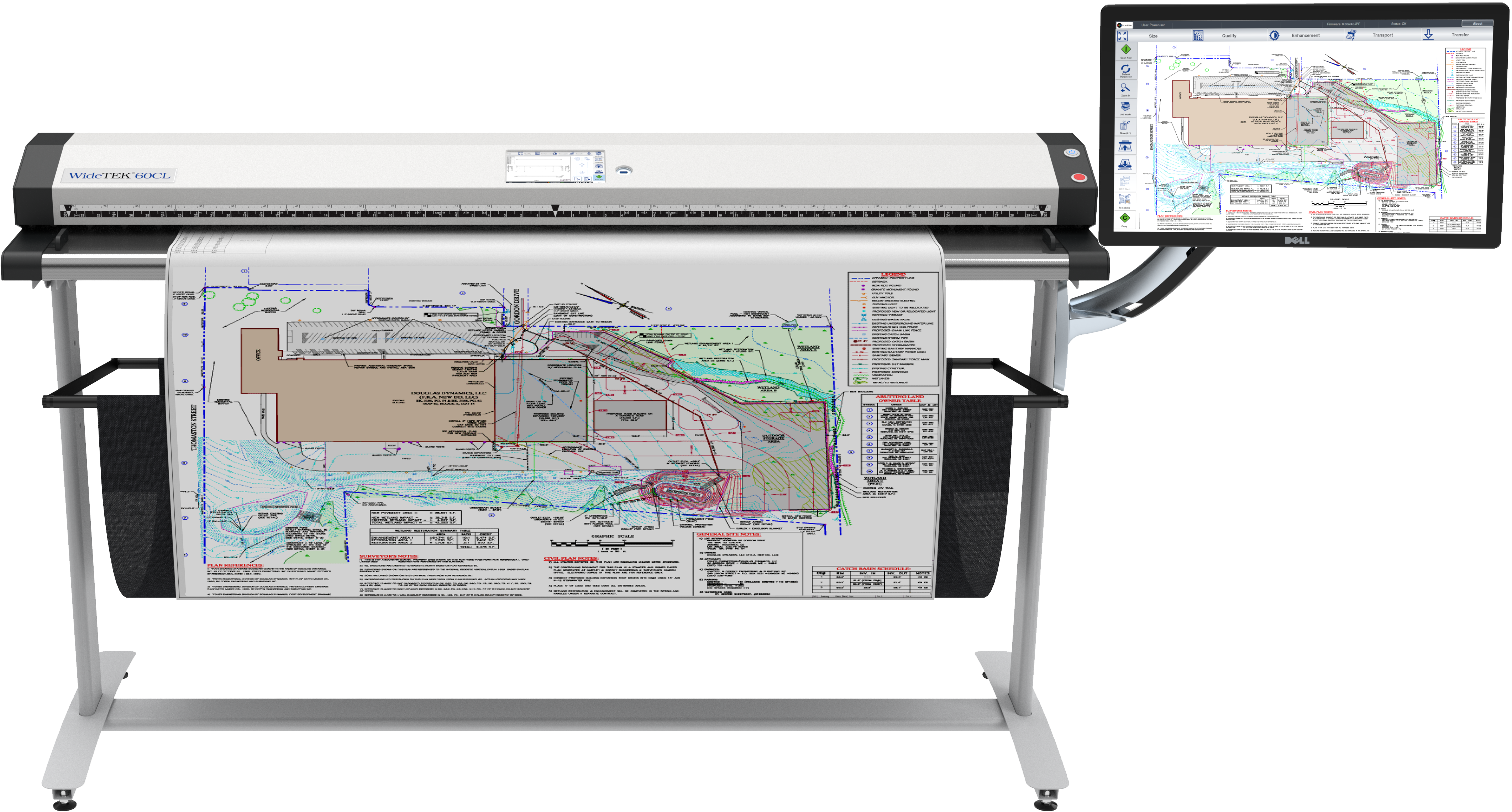 NEW 60 INCH SCANNER ON PROMO!
The WideTEK 60CL processes documents up to 61.85 inches wide with a maximum scanning width of 60 inches, producing extraordinarily sharp images, with color accuracy even superior to competing CCD scanners. Document rotation is done on the fly, a scan of an E-sized / A0 document in landscape at 300 dpi in 24bit color takes less than 7 seconds to scan and another 2 seconds to crop, deskew, preview and store.